wawa tabilk-tabilk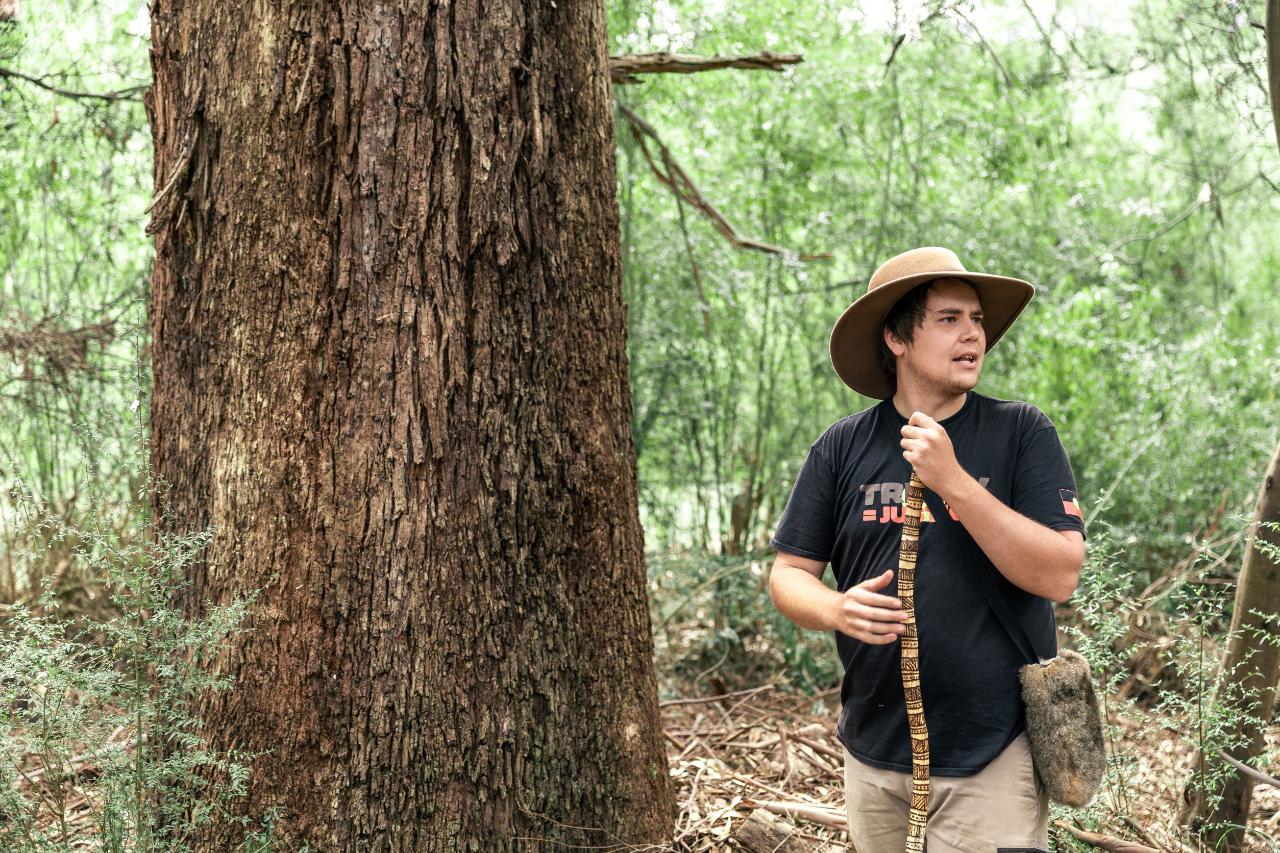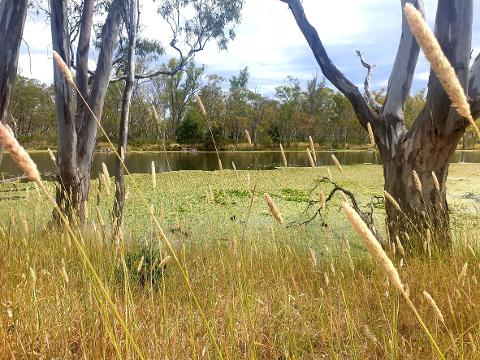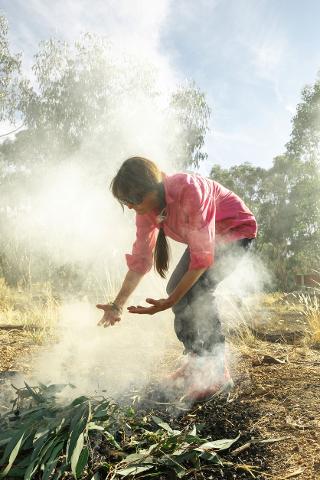 Duration: 4 Hours (approx.)
Location: Tabilk, VIC
Product code: PXYEPA
On this experience our passionate Taungurung leaders immerse you in the layers of story found within tabilk-tabilk - the place of many waterholes. This magnificent part of Taungurung Country located at Tahbilk Winery and Wetlands, boasts 1,214 hectares of river flats with an extensive frontage to the Waring (Goulburn River) and impressive backwaters and creeks. For tens of thousands of years pre-colonisation, these lush waterways of the Waring and its tributaries have sustained seasonal food sources and a nourishing cultural life for the Taungurung people as they migrated through this area.

We share with you our story of this Country – from the way of life of our Ancestors, to the vibrancy and resilience of our people today as we partner with Tahbilk to reinstate our language and our knowledge and celebrate the restoration of this important biocultural landscape for future generations.

You'll experience a traditional Welcome Smoking Ceremony, inspiring yarns with two Taungurung guides, a guided walk along the tabilk-tabilk Indigenous Flora Trail to learn the various uses of native flora by Taungurung people, and enjoy a gentle cruise through the beautiful wetlands keeping an eye and ear out for the prolific birdlife, frogs, turtles, and unique seasonal flora unique to this place. We finish by giving thanks to Country – the keeper of our stories, past, present and future.

Inclusions: This 4-hour cultural experience departs and ends at Tahbilk Winery - Wetlands View Restaurant, includes quality time with two Taungurung guides, a traditional Welcome Smoking Ceremony, home-made morning tea using delicious bush ingredients, a boat cruise on the Tahbilk wetlands, and plenty of opportunities to ask questions and yarn with our guides.